Sgt. Must Pay $500,000 for Assault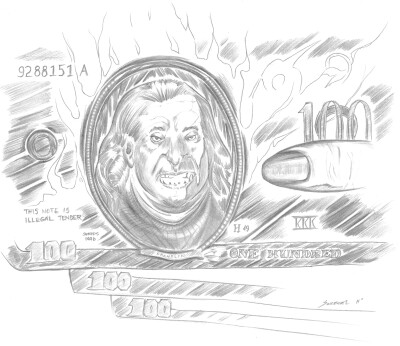 Congratulations to De'Shawn Drumgo, who just let us know ey won eir lawsuit against Sergeant William Kuschel. In 2014, Sgt. Kuschel groped and squeezed Drumgo's genitals while being held captive in a Delaware prison.
If anyone has information on how to open a bank account from within prison, without family support, please let us know. We have a couple comrades who have won lawsuits recently who do not want to hand this money over to the prison administration. We are trying to investigate other options.
While lawsuits like this serve as a line of defense for individuals, we also know they change nothing. We get letters from people every week about horrible abuse and brutality they face across Amerikkka's gulags. To win a case like this is truly rare, and to even be able to file a successful lawsuit is not possible for most. Ending police brutality behind bars requires ending the imperialist injustice system altogether. The people must be in charge of justice.