RIP Amare Selton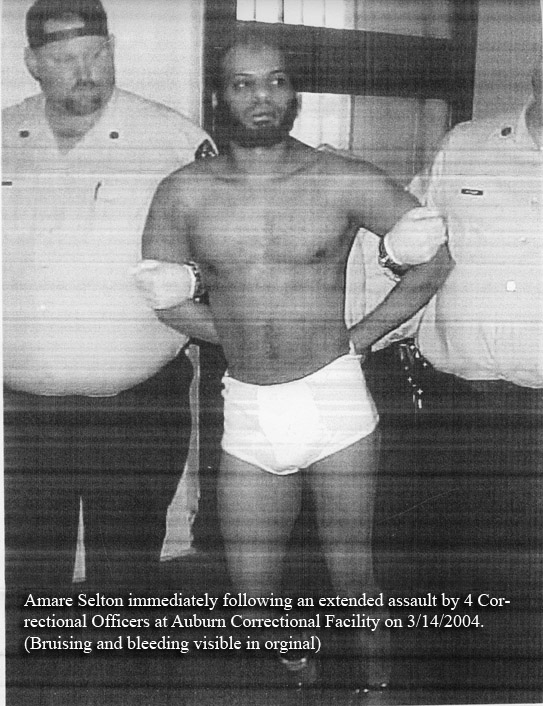 New York State Department of Correctional Services (DOCS) reports that Mr. Amare Selton (aka Ra'd) #93A3756 died on 9/17/2009. An Eritrean national, Ra'd was an active anti-imperialist who began working with MIM in the mid-1990s.
Comrades of Ra'd have communicated with the DOCS central office in Albany, local Imam's, the statewide Chaplain in New York City and staff at Attica Correctional Facility, including the head counselor. The only information anyone could provide was the date he died. They all claimed to know nothing else and that they could not obtain further information. We print the following testimonies to honor Ra'd - Rest In Power comrade!
A comrade who studied with Ra'd:

Some of our readers will recognize Ra'd as someone who was an active and well-developed participant in our study cell. Contributing to this eulogy reminds me that the first time i remember Ra'd, a Sunni Muslim himself, struggling with MIM(Prisons) was in an extended debate over MIM's eulogy for Saddam Hussein. And as someone who spent over two thirds of his time in various long-term isolation he wrote on mental health units and an article on solitary confinement that was circulated at national conferences addressing the topic.

While the DOCS refuses to release a cause of death, comrades can attest to the fact that he was not suicidal. He found himself placed in mental health units for "anti-social behavior" such as getting into physical altercations with staff.

The enclosed photo is from 2004 following an extended beating of Ra'd by CO's E. Rizzo, M. Woodward, B. Smith and Sgt. T. Mitchell at Auburn Correctional Facility. After facing harassment including having his water shut off and no one responding to his complaints, Ra'd barricaded his door to trigger a cell extraction in hopes of getting the Sergeant's attention. In his affidavit he describes the long series of beatings and abuse he faced as a result. Sgt. T. Mitchell dug his knuckles into his neck saying, "Does it hurt, you nigger, you piece of shit...does it hurt now, stinkin' nigger...you fuckin' nigger..."

A fellow prisoner at Attica wrote after Ra'd's death:

The article in Under Lock & Key on censorship is an accurate description of what is going on at Attica Correctional Facility. They stop our mail from reaching certain destinations.

I recently wrote two complaints on officers in Attica. One was for an officer literally threatening me that if i was in general population i'd be going home in a body bag.

And the second complaint was regarding an officer who was serving my Kosher meal and while i was at my cell door for my hot water, he purposely tipped the cup over scalding my left hand and my private parts. This officer smiled the whole time at me. Attica is the most racist and dangerous prison in New York State. Everyday we are subjected to assaults by staff.

Now there is a new corruption going on in Attica by a lot of correctional staff. When any prisoner is brought to special housing, which used to be known as solitary confinement, all their stamps, cigarettes and even porno books are being stolen and given to snitches and ass kissers. This is done so that the stamps and pornos can be exchanged for cigarettes. Cigarettes cost almost $10.00 in New York State and you have officers robbing us to support their tobacco habits.

When you drop complaints, officers come to your cell threatening you with physical violence if you don't sign off on your complaint.

Society labels us with the tag of criminals, and for many of us we deserve such a tag. But i have come to know that some of the worst criminals in the Department of Correctional Services are working for it.

A close comrade who lived alongside Ra'd in recent years:

O Allah, receive our brother and comrade Ra'd with open arms for he aspired to be a martyr. O martyrs receive your brother (Ra'd) for he is one of our beloved. O prophets smile at him and give him some sweet foods and drink and most of all receive us when our turn comes. Hopefully, as we fight back unshackled, uncuffed.