Debating Violence in Prison Battles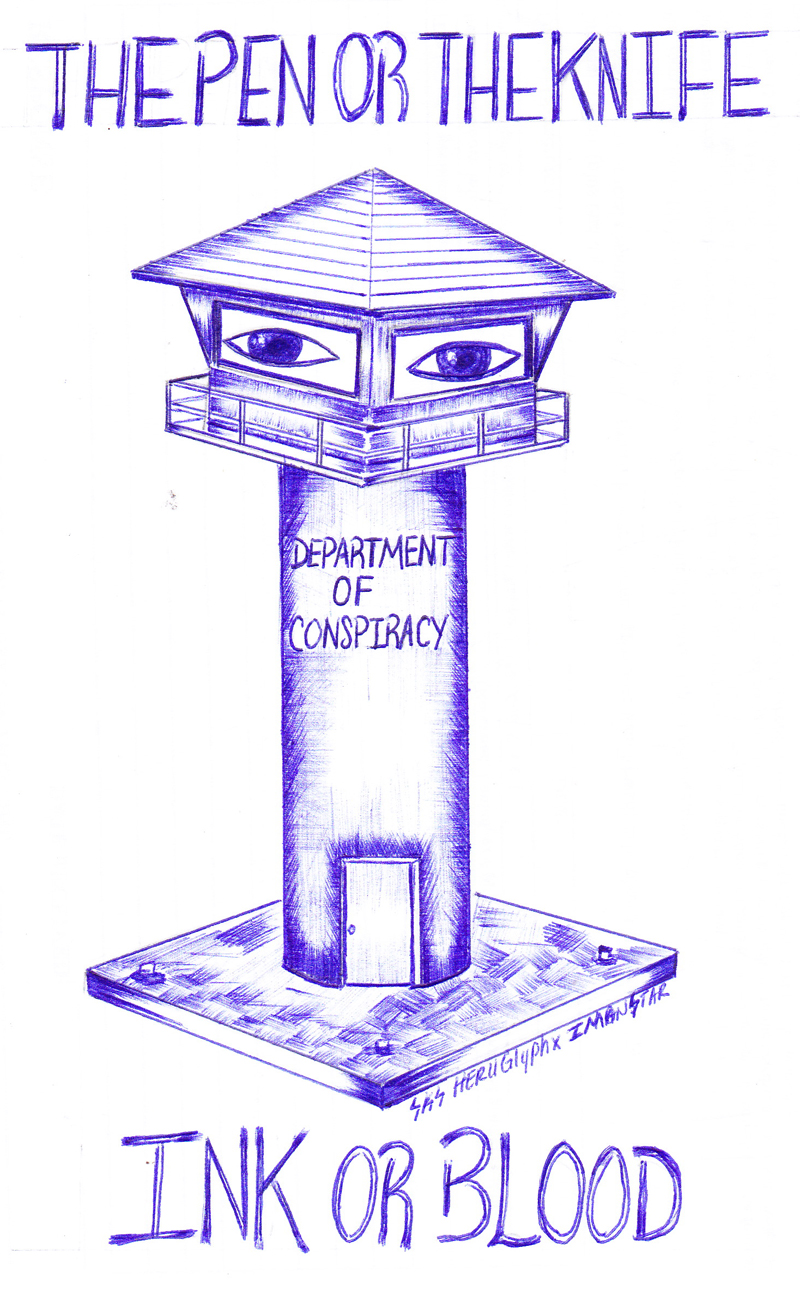 I am a prisoner activist within the Colorado Department of Corrections, which sees me as a difficult, dangerous individual, and isolates and represses me in a police-style unit. Within the United States there is a response to prisoner activism of repression by prison administrators. This repression may involve some type of physical clash between prison staff and/or their prisoner stooges, and a prisoner activist. I put this forth as a counter to your point explicitly discouraging prisoners from engaging in any violence, as this position is not based on the reality of prisoner activism in U.$. prisons.
Prisoner activism here typically takes the form of formal institutional advocacy. Yet white supremacy, capitalism, and imperialism have never reformed themselves. And the struggle against these forms of oppression is a struggle for survival and self-defense. The prisoner activist struggle in the United States is a struggle against genocide.
MIM(Prisons) and its publications explicitly oppose the use of armed struggle at this time in the imperialist countries (including the united states). But this is not based on the reality of prisoner activism in this country, where there is an ongoing protracted intractable race and class conflict. I look to Under Lock & Key for guidance in my individual/personal prisoner activism.
---
MIM(Prisons) responds: This writer sets a good example of working with us in unity around prison struggles while debating our disagreements on questions of strategy. In this case the disagreement comes down to a question of the stage of struggle. We believe that violence will be necessary to overthrow imperialism, because, as this comrade says, "white supremacy, capitalism and imperialism have never reformed themselves." We will need to dismantle imperialism forcefully; those in power won't just step down peacefully.
But we can also see through many historic examples that revolutionaries who took up armed struggle too soon were quickly repressed, killed and/or imprisoned, and many times the movements lost more ground than they gained. We call this premature armed struggle "focoism," because it generally fails to first gain the support of the masses and build a strong revolutionary party and base. However, it is also possible for communist parties to make strategic errors in taking up armed struggle too soon before conditions are ready.
In prison we aren't really talking about taking up a military battle, but the analogy to violent engagement before conditions are ready is applicable in a general way. We see that prisoners who are quick to engage with their fists/weapons, end up in isolation, beaten, or even killed. These engagements don't generally win anything except possibly the respect of peers with whom the person no longer has contact.
This doesn't mean we tell prisoners to lie down and take abuse. Every situation is different and we can't possibly judge what each individual is facing and how they need to respond to survive. We can say that many people write to MIM(Prisons) talking about how they used to resort to their fists first and now they use their pen and voice and are much more effective with this new approach to fighting repression. It takes patience and discipline to make this change, and it's not easy when faced with both pigs and their lackeys provoking and even attacking.
Rather than debate the appropriate response to each dangerous situation, the broader point is agreement on our strategic stage of struggle, and the reality that we can't win a military/violent battle right now. We just don't have the strength yet. And so we need all of our comrades to stay alive and out of solitary to engage in education and organizing.