Jackson-Kush Plan builds Independent Institutions in MS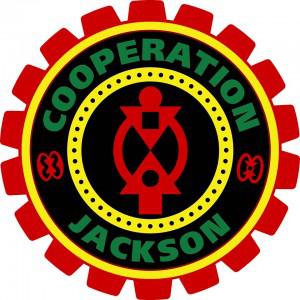 A modern-day example of New Afrikans building independent institutions and public opinion for socialism is the groups carrying out the Jackson-Kush Plan in Jackson, Mississippi and the surrounding area. There are a number of different organizations involved in, and evolved out of, this Plan, and its roots go back to the Provisional Government of the Republic of New Afrika (PGRNA) in the 1960s. It is directly built on the long history of New Afrikan organizing for independence, going on since people were brought to the United $nakes from Africa as slaves. The Plan itself was formulated by the New Afrikan People's Organization and the Malcolm X Grassroots Movement between 2004 – 2010. (1, p. 3)
The project has gone through many different phases, all focusing on attaining self-determination for people of African descent in Mississippi and the surrounding region. Sometimes the organizing has been more heavily focused on electoral politics,(2, 3) sometimes more on purchasing land, and currently the Cooperation Jackson project appears to be at the forefront of pushing the Plan forward.
Cooperation Jackson's mission is to develop an intimate network of worker-owned cooperatives, covering all basic humyn needs, and more: food production and distribution, recycling and waste management, energy production, commodity production, housing, etc. The main goals of Cooperation Jackson (C.J.) are to provide sustainable livelihoods for its organizing base, which includes control over land, resources, means of production, and means of distribution. Currently C.J. has a handful of cooperatives in operation, and is building the Community Land Trust to have greater control over its target geography in Jackson. This is just a snapshot of the work of Cooperation Jackson, which is explained in much more detail in the book Jackson Rising.(1)
The Jackson-Kush Plan is being carried out despite big setbacks, repression, harassment, and roadblocks from the government and racist citizens alike, for decades. This is the nature of struggle and the folks working with the Plan are facing it head-on. C.J. and the other organizations involved are doing amazing work to establish what could be dual power in the state of Mississippi.
While the MIM has congruent goals with the Jackson-Kush Plan (at least including the self-determination of New Afrikan people; control over land, economy, and resources; environmental sustainability; an end of capitalism and imperialism), there are some notable differences.(4) We're holding out hope that the Plan is being intentionally discrete in order to build dual power, but the ideological foundations of some of its structure point instead to revisionism of Marxism.
Cooperation Jackson's plan includes working with the government in some capacity. It needs to change laws in order to operate freely and legally. This itself isn't wrong – MIM(Prisons) also works on and supports some reforms that would make our work of building revolution much easier. But because of its relationship to the state, C.J.'s voice is muffled. MIM(Prisons) doesn't have this problem, so we can say what needs to be said and we hope the folks organizing for New Afrikan independence will hear it.
Cooperation Jackson's structural documents paint a picture of a peaceful transition to a socialist society, or a socialist microcosm, built on worker-owned cooperatives and the use of advanced technology. Where it aims to transform the New Afrikan "working class" (more on this below) to become actors in their own lives and struggle for self-determination of their nation, we are for it. So often we hear from ULK readers that people just don't think revolution is possible. Working in a collective and actually having an impact in the world can help people understand their own inherent power as humyn beings. Yet it seems C.J. sees this democratic transformation of the New Afrikan "working class" as an end in itself, which it believes will eventually lead to an end of capitalism.
"In the Jackson context, it is only through the mass self-organization of the working class, the construction of a new democratic culture, and the development of a movement from below to transform the social structures that shape and define our relations, particularly the state (i.e. government), that we can conceive of serving as a counter-hegemonic force with the capacity to democratically transform the economy."(1, p. 7)
This quote also alludes to C.J.'s apparent opposition to the universality of armed struggle in its struggle to transform the economy. In all the attempts that have been made to take power from the bourgeoisie, only people who have acknowledged the need to take that power by force (i.e. armed struggle) have been even remotely successful. We just need to look to the governments in the last century all across the world who have attempted to nationalize resources to see how hard the bourgeois class will fight when it really feels its interests are threatened.
Where C.J. is clearly against Black capitalism and a bourgeois-nationalist revolution that stays in the capitalist economy, we are in agreement. Yet C.J. apparently also rejects the need for a vanguard party, and the need for a party and military to protect the interests and gains of the very people it is organizing.
"As students of history, we have done our best to try and assimilate the hard lessons from the 19th and 20th century national liberation and socialist movements. We are clear that self-determination expressed as national sovereignty is a trap if the nation-state does not dislodge itself from the dictates of the capitalist system. Remaining within the capitalist world-system means that you have to submit to the domination and rule of capital, which will only empower the national bourgeoisie against the rest of the population contained within the nation-state edifice. We are just as clear that trying to impose economic democracy or socialism from above is not only very problematic as an anti-democratic endeavor, but it doesn't dislodge capitalist social relations, it only shifts the issues of labor control and capital accumulation away from the bourgeoisie and places it in the hands of the state or party bureaucrats."(1, p. 8)
As students of history, we assert that C.J. is putting the carriage before the horse here. National liberation struggles have shown the most success toward delinking populations from imperialism and capitalism. Yes, we agree with C.J. that these national liberation struggles also need to contain anti-capitalism, and revolutionary ecology, if they plan to get anywhere close to communism. But C.J. seems to be saying it can dislodge from capitalism before having national independence from imperialism.
The end of this quote also raises valid concerns about who holds the means of production, and the development of a new bourgeoisie among the party bureaucrats. This is one of the huge distinctions between the Soviet Union under Lenin and Stalin, and China under Mao. In China, the masses of the population participated in the Great Proletarian Cultural Revolution, which attacked bureaucrats and revisionists in the party and positions of power. These criticisms were led from the bottom up, and the Cultural Revolution was a huge positive lesson on how we can build a society that is continually moving toward communism, and not getting stuck in state-capitalism.
Another significant difference between the line of the MIM and of Cooperation Jackson is our class analysis. Cooperation Jackson is organizing the "working class" in Jackson, Mississippi, which it defines as "unionized and non-unionized workers, cooperators, and the under and unemployed."(1, p. 30) So far in our exposure to C.J., we haven't yet come across an internationalist class analysis. Some pan-Africanism, yes, but nothing that says a living wage of $11 is more than double what the average wage would be if we had an equal global distribution of wealth.(5, 6) And so far nothing that says New Afrika benefits from its relationship to the United $tates over those who Amerikkka oppresses in the Third World.
We can't say what the next steps for the Jackson-Kush Plan should be. There's still opportunity for people within the project to clarify its line on the labor aristocracy/working class, the necessity of armed struggle to take power from the bourgeoisie, and the significance of the Great Proletarian Cultural Revolution. MIM(Prisons)'s Free Books for Prisoners Program distributes many materials on these topics. Some titles we definitely recommend studying are On Trotskyism by Kostas Mavrakis, The Chinese Road to Socialism by E.L. Wheelwright and Bruce McFarlane, and Imperialism and its Class Structure in 1997 by MIM.