Book Review: Lumpen by Ed Mead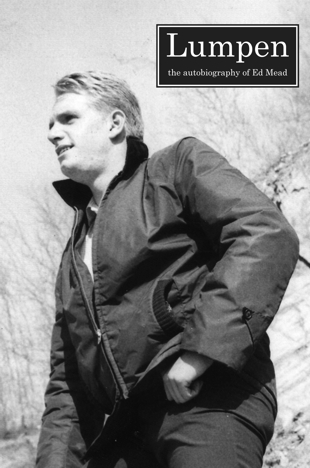 Lumpen: The Autobiography of Ed Mead
Kersplebedeb, 2015

Available for $20 + shipping/handling from:
kersplebedeb
CP 63560, CCCP Van Horne
Montreal, Quebec
Canada
H3W 3H8
As anti-imperialists and prison activists, we can recommend Ed Mead's recent autobiography as a useful read. There are a couple inconsistencies with the form and the line promoted in the book, however. While Mead critiques anarchism and reformism in the book, at the end is a list of a number of organizations that struggle for prisoners' rights, and they are all reformist/mass organizations with a couple anarchist groups thrown in. Mead stresses that he does not believe communists should hide their beliefs. Yet it is odd that he finds no communist prison support groups to be worthy of mention. Moreso, it seems that for much of Mead's life ey couldn't find a communist organization to be a part of and support.
We also must question the form of an autobiography. Our culture promotes the idea of writing one's own story. While this author has been told to write an autobiography multiple times, having lived much less of my life than Ed Mead, i don't plan to ever do so. I hope that if i do live as long as Mead i'm too busy fulfilling my tasks in a communist cadre org (or hopefully state by then) to spend a bunch of time writing about myself. Certainly there is some value in terms of the building of humyn knowledge of documenting the conditions of the time and places that Mead experienced. But it does not seem a high priority for communists. It was probably for this reason that i found the first chapters of the book tiring to read. I didn't really need to know all about Mead's family growing up to learn some lessons about how to organize with prisoners effectively. But perhaps that was my own problem as that was never a stated purpose of this book.
The foremost stated purpose of the book by Mead is to "extend an invitation to sections of the lumpenproletariat to join the international working class." While not a bad goal, it does hint at differences we have with Mead and other communists within California Prison Focus (CPF) regarding whether nation or class is the principal contradiction. This has led to divisions in our work to shut down Security Housing Units in California. In the 2000s, MIM was part of the United Front to Abolish the SHU, which was dominated by parties and organizations struggling for national liberation. While CPF was nominally a member, their difference on this issue led to a lack of working together. This was despite the fact that the United Front explicitly allowed for organizational independence in terms of political line outside of our agreement on shutting down the SHU. In the 2010s, CPF was part of the leadership that created the Prisoner Hunger Strike Solidarity coalition. Mead was perhaps the only one who tried to include MIM(Prisons) in that effort. But the coalition structure forced us to the outside this time as MIM(Prisons) refused to subsume our politics to the coalition.
While recognizing whites as obviously having advantages over others, Mead does believe there is a significant white nation working class in this country. While citing Mao favorably multiple times, Mead points out Mao's failure to put class first as a point of disagreement.(p. 164) Mead's line is also reflected in an off-hand comment saying Stalin was wrong to condemn the German social-democrats as social-fascists. We think Stalin and the Comintern correctly saw the class nature and interest of the social democrats as being labor aristocracy and petty bourgeois, who wavered towards fascism, paving its way to power.(1)
Mead talks about "white skin privilege" and uses it as an agitational point to push people to join the class war while discussing eir participation in the militant George Jackson Brigade. Mead admits that eir decision to use revolutionary violence was a direct result of the lack of mass support for abused prisoners.(p. 181) At the same time ey mentions other groups at the time doing similar things and believing that small bands carrying out armed struggle would spread across the country. Mead does not conclude anywhere in the book that it was a mistake to take up this line even though comrades died, while the rest spent the prime of their lives in prison. As we discussed in a recent article on the Black Panthers, it was both common and understandable to conclude that armed struggle would become a reality in the United $tates at that time.(2) Yet, not only are conditions less advanced today, history also proved that armed struggle in the United $tates was premature in the conditions of 1966-72.
From what we know about Mead in real life and from reading the book, it is clear that ey was good at and focused on uniting all who could be united. And while we say it is better for communists to work within cadre organizations than mass organizations, as Mead did much of eir life, ey certainly did so in a principled way according to the book. And most of those principles are ones that we too support.
As mentioned, i came to this book in search of some lessons on anti-imperialist organizing in prisons. And while some of the stories are very abbreviated, the book is not short on examples of Mead's efforts, pitfalls and successes. Mead talks about the importance of determining the principal contradiction at each prison ey organized in. While in most cases ey sait it was related to nation, ey said it was related to sexism in Walla Walla, which led to the formation of Men Against Sexism.(3) Interestingly, Mead takes the position that while nation is principal inside prisons, it does not make sense to build a Black-only prison movement (at least on a large scale).(p. 280) We are sympathetic to this view and spend a lot of time calling for unity between nationalities in prison, while promoting national liberation as a strategy for the oppressed nations overall. A couple of good lessons are well-put in Mead's own words:
"...if the immediate demands address prisoners' rights and living conditions, then the backwards elements will either be won over or neutralized by the growing consciousness of the rest of the population."(p. 305) This was one of the most inspiring parts of Mead's story. In a situation where the prison system was dominated by one lumpen organization (LO) that was guided by self-interest, Mead had the revolutionary fearlessness to organize those victimized by the LO to build a mass movement that the whole population came to identify with.
"An organization that depends upon one person for direction is doomed to fail; each level of cadre should be able to take the place of a fallen or transferred comrade, even if that person occupies a leadership position."(p. 306) Mead learned this from experience, both in situations where ey was that sole leader and others where ey was surrounded by a dedicated cadre. Inspiring stories include the first strike ever at McNeil Island, which had 100% participation.(p. 139) While many of the challenges of prison organizing are still the same decades later, you'll find many other inspiring stories in this book as well. It demonstrates both the importance of the prison movement as part of the overall movement for liberation and against imperialism, while showing the limitations of a prison movement that is not complemented by strong movements on the outside. As the current struggle focused on police murders continues to ferment, we work to build a prison movement, and they will feed each other as we move towards the next revolutionary period in history.