Path to Redemption Needed in Texas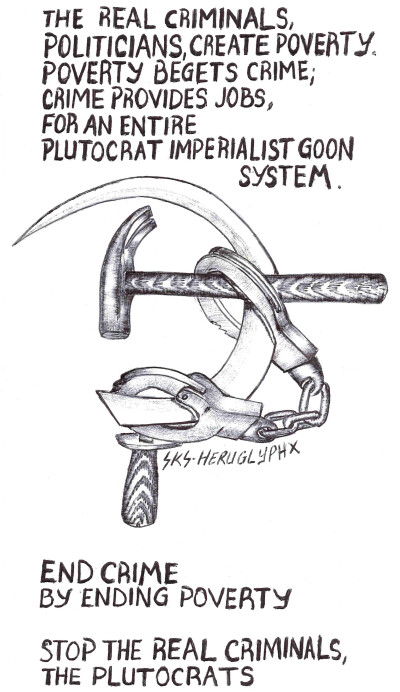 I have to praise my fellow prisoners at the Allred Unit for challenging the injustices that have been happening to all alleged/suspected STG's. I have been unjustly confirmed as a member of the "Mexican Mafia of Texas" since 1986. But, was suspected prior to that year. And all, because I was one of the few prisoners that got tired of correctional administrators in the 1980's using some prisoners to conduct their dirty work for them. This is where, I believe, that I became suspected as an STG member. Which is why I have a lot of respect for my fellow prisoners that stood their grounds along with me at the Ferguson Unit in 1983, until I was shipped in 1985.
Back then I was a young person. So fighting was my type of show, my true colors. But now as an older adult I have a different mindset. Don't get me wrong I can still get my boxing game on, only if I have to defend myself. But now I believe that a pen and paper is mightier than a sword.
This is why I believe that the only way that we'll end all types of violence or hostile activities is for the Texas Department of Criminal Justice Correctional Institutions Division(TDCJ-CID) to be open to "STG" prisoners being released to the general population with unit level agreements between all "STG" members of different groups.
At this moment there are two types of renouncement programs. The first is known as Reg. GRAD for ex-members that enrolled not considering that the form they signed is unconstitutional because those individuals incriminate themselves and probably others. The second renouncement program is called "Population Release - GRAD." And they have to allegedly incriminate themselves and others, and renounce all gang activities. But, I believe, that if the two types of GRAD groups are combined together that would open up the other STEP DOWN the prison violence by releasing "STG"s with a different kind of mindset. Because the majority of these two GRAD programs at present time are full of young set-minded street gang individuals.
I believe I am being set up by someone in the Unit's "Security Threat Group Management Office", with ex-members of different groups that have enjoyed "general population" for decades. They target those who don't believe in the constitutionality of the now existing renouncement programs due to 2 reasons:
the incrimination of each enrollee and the incrimination of others; and
the "waiver of liability" for the TDCJ-CID
These are two serious violations of the 1st, 5th, 6th, 8th and 14th Amendments of the United States Constitution and Article 1, Section 19 of the Texas Constitution.
---
MIM(Prisons) adds: This is a familiar story for those of us who were part of the struggles against SHU and validation in California over the last decade. We encourage the comrades in Texas to study the lessons from that struggle and develop proper leadership so that the masses are not led into the same dead ends as they were in California where SHU still exists and the list of STGs was greatly expanded.
Ultimately, making organizations of the oppressed illegal is reflective of the class nature of the state. It is only by replacing the current bourgeois state with a proletarian one that we will see the oppressed allowed a true path to redemption. It is only in a proletarian state that the oppressors and exploiters will be seen as the criminals rather than the poor and struggling. We must keep this goal in mind as we organize for the state to recognize basic bourgeois rights to free speech and association.
There are no rights, only power struggles. The second the oppressed let up as they did in California, the oppressor is there ready to tighten the screws back down. That is why we must build strong, independent organizations and not put all our energy into short-term battles.