Validated for Participating in MIM(Prisons) Study Group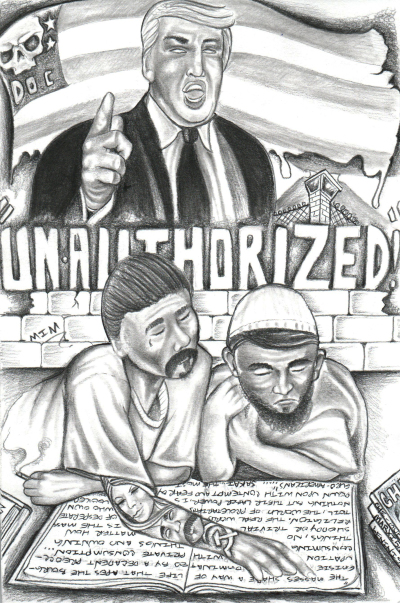 It's been a while since I have reached out, the delay was due to me acquiring a class A disciplinary report which regressed me from Phase 4 (a month from finishing) to Phase 1 (15 months to completion). Why, you may ask? Due to the fact that I was participating in a MIM study group and happened to spell Afrika (with a k) and Amerikkka (with a k) differently, which was deemed disrespectful to the security risk group (SRG) designation "Crips." After losing trial on the disciplinary report I was given 60 days loss of mail and 60 days loss of commissary as well as 10 days punitive segregation. Also it led to anything MIM-related being confiscated as well as banned in Corrigan-Radgowski Correctional Center and MacDougall-Walker Correctional Institution. I have appealed their findings and also included a copy. The copies with this scribe will furthermore prove censorship here in the state of Connecticut. I have also exhausted all administrative remedies and I'm currently in process of filing a lawsuit against Corrigan CI for violation of my First Amendment rights. If you have any case laws that may help my pursuit of justice it will be greatly appreciated. I'm also trying to recover ULK issues #28, 30, 31, 33, 36, 37, 38 and some MIM Theory magazines titled #4, #5, and #14. I will continue to contribute through any means I'm able to.
---
The enclosed disciplinary report states:

"Description of violation: On May 8, 2015 at 6:10 p.m. in accordance with Administrative Directive 10.7 I, Officer Lorenzen, reviewed an outgoing letter written by Inmate XX. In this letter Inmate XX shows his continued affiliation to the Security Risk Group Bloods by using a total of six five pointed stars which are identifiers used by the Bloods. Twice in this letter Inmate Patterson replaces the letter 'C' with the letter 'K.' This occurs on the bottom of the first page of the letter where he writes 'Afrikans.' The second place this occurs is on the third page of the letter where he writes 'Amerika.' This shows disrespect to the Security Risk Group Crips and is a behavior clearly associated with the Security Risk Group Bloods.

"Inmate XX makes the written statement, 'As of now as the leader of our study group...' This statement clearly shows that Inmate XX recognizes himself as holding a leadership position over other Security Risk Group Members. In the letter he also states, 'We meet twice a week during our recreation period for 15 minutes...' This statement further shows that he is recognized as a leader of Security Risk Group Members that have the same recreation period as him.

"The use of letter replacement, five pointed stars, as well as leading and organizing Security Risk Group Members are behaviors clearly associated with a Security Risk Group which is a violation of Administrative Directive 9.5. For this Inmate XX is being issued a Class A Disciplinary Report for Security Risk Group Affiliation."
The prisoner's appeal was denied.
---
MIM(Prisons) adds: We will support this comrade in eir righteous battle to have basic Constitutional rights recognized. Whether you're Maoist or Crip, the way you spell can get you punished in the U.$. injustice system. And organizing others to come together to study, well that is a very serious offense for the most oppressed in the good ole' U.$.A.