CA Grievance Victory; Bring Staff Misconduct to Executive and Legislative Branches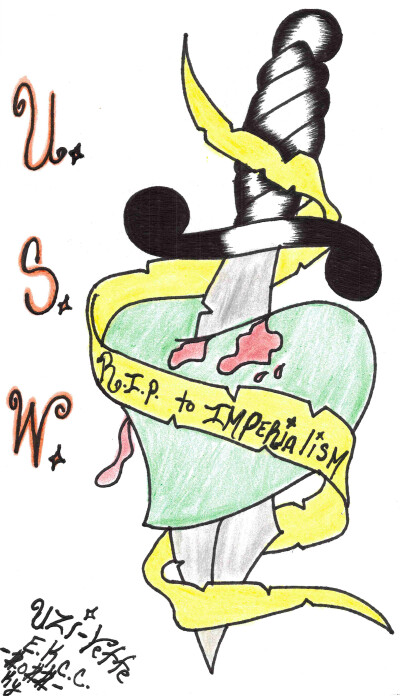 Closing August 2022 with actions waged against the state of California Department of Corrections and Rehabilitation's (CDCR's) deliberate and intentional acts of sedition, systematic race crime, police gangs, mass insurance fraud, healthcare system abuse, etc. Members of United Struggle from Within (USW), Prisoners Legal Clinic - JLS, Lumpen Organizations Consolidated On 1 (LOCO1 United Front for Peace in Prisons) and ABOSOL7 say, "We Charge Genocide!"
In response to CDCr appeal #000000243827 (Deliberately denied access to CDCR 602 form (Rev. 03/20) in housing facility), the Department grants the claims set forth that corruptions officers employed at California State Prison - Los Angeles County (CSP-LAC) are involved in a concerted scheme of withholding revised models of CDCr grievance forms from the inmate population.
After being ignored at the institutional level where administrative executives maintain a strict code of silence to officer misconduct, an Associate Warden made a computer entry on a record affiliated with the log number that the claims would be remanded for decision to an unknown entity on an unknown date. Though the appeal on its face, if found true would most definitely qualify under employee misconduct, that is a candidate for a staff/citizens' complaint.
As citizens' complaints are reportable on direct appeal to any federal county police agencies for public-civil prosecution, the issue of intentional mis-handling of an appeal process was exhausted to the state capitol by means of the Chief of Inmate Appeals, and favor has been found for the freedom fighters.
Now we call on the struggle to burn strong.
We shall demand Senate hearing and investigations be held on the subject of police gangs within the department promoting "don't ask, don't tell" climates amongst the population, by way of withholding access to the forms designed for speaking up and challenging abuse.
This is made known as a public service to the prison population to wean itself off of depending on the court system as it is conditioned into them to be. In order to not only relieve the stress on the local courts but to increase the volume on the traffic between the cities and their capitols. The Senate hearings are called hearing for a reason.
---
MIM(Prisons) adds: A comrade at Richard J. Donovan Correctional Facility(RJDCF) recently wrote Governor Gavin Newsom regarding the infamous gang structure that is running operations there and denying prisoners the services the CDCR promises to offer them. The comrade introduces the letter:
"While the Armstrong v. Newsom, 475 F. Supp. 3d 1038 (N.D. Cal. 2020) injunction requiring body cameras be worn by officers may have subsided the wanton violent attacks on prisoners, nothing has been done to address or rectify the criminally orientated structure which dictates the overall daily operations of RJDCF. Such a failure renders RJDCF incapable of providing adequate rehabilitative programs and services to its prisoners."
Offering more evidence for what we've been reporting about drugs in prisons almost every issue, the comrade goes on to write,
"Long before in-person visits returned to prisoners, RJDCF has been, and continues to be, peppered with the paper chemical substance known as spice, and methamphetamine, both of which are eas[ily] accessible and openly used outside of cell on surveillance cameras by various prisoners in common public areas. In fact, it is easier to access any one of these drugs here any day of the week than it is to establish or participate in a self-help program or access rehabilitative services."
Comrades in North Kern State Prison have also been struggling to get their grievances heard:
"31 July 2022 – For the past month or two, us captives have been getting fucked out of our recreation (dayroom, yard) even though the orientation manual and Department Operational Manual acknowledges that we are entitled to 1 hour of recreation (outside/outdoor recreation) every day. These guards have been taking our yard and dayroom for the most blandest of reasons, a supposed"shortage" of building staff, or for a "one-on-one" or "two-on-one" fight amongst prisoners (fist fight), fights that these guards are well-aware of before the incident even happens. But still these guards shut down our whole program for any small infraction just to have an excuse to not run yard. I have done a "group" 602 grievance where 40 or so other prisoners have signed on to add weight to our issues, the institution has denied this grievance due to some trickery they employed. …These guards are lazy, they don't want to let us out of our cells for nothing."
The RBGG Law Firm reports the following outcome of Armstrong v. Newsom, 475 F. Supp. 3d 1038 (N.D. Cal. 2020):
"As part of the remedial plans, CDCR must overhaul its staff misconduct investigation and discipline process to better hold staff accountable for violating the rights of incarcerated people with disabilities. Those reforms will begin to be implemented at the six prisons [including RJDCF, CSP-LAC, CSP-Corcoran, KVSP, CSATF, and CIW] in June 2022 and will be implemented at all CDCR prisons by mid-2023. CDCR must also produce to us and to the Court Expert staff misconduct investigation files so that we can monitor if CDCR is complying with the remedial plans and if the changes to the system will result in increased transparency and accountability."
We commend the comrades who are pushing for accountability around these court-ordered reforms in the systematic abuse within the CDCR. But as they both point out, criminal gangs are running these prisons, making the attempts at reform superficial. So much more needs to be done. It takes a lot of bravery to stand up to these gangs, and this type of bravery is what is needed to mobilize the masses of prisoners to rally to the cause for independent power.