ASU Prisoners Fighting Torture in California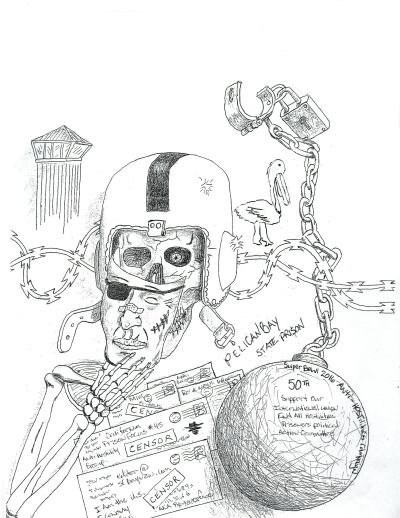 Recently, comrades held in Administrative Segregation Units (ASU) at Folsom State Prison stepped up the battle against long-term isolation. On 25 May they began a hunger strike to protest the extreme social isolation faced there. ASU is just one more form of control unit, or long-term isolation in California prisons. At Folsom prisoners protested the lack of TVs, pull up bars, education, and social and rehabilitative programs. Outside supporters held a rally in Sacramento.
CDCR responded to the strike by transferring a number of perceived leaders of this campaign a few days in. On 19 June 2017 the strike was suspended.(1) But comrades remain steadfast and call on anyone in an ASU in California to file 602 grievances if they are facing similar conditions of extreme isolation to continue to push this campaign forward.
The various categorizations of long-term isolation units in California are a legal loophole that limited the scope of recent reforms related to Security Housing Units at Pelican Bay, which were already weak to begin with.(2) Meanwhile, at Pelican Bay on 24 May 2017 a fight between prisoners and guards was reported that ended with guards shooting five prisoners.(3) We do not have updated information on their conditions.