Lakotah Reclaim Land from Settler U.$.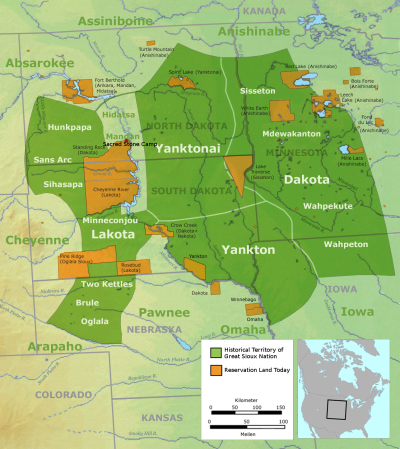 In recent weeks we have seen the offensive videos of settlers attacking indigenous people who are trying to protect their land from invasion and destruction in the homeland of the Lakotah Nation. The resistance has brought together many First Nation people as well as many supporters around the Sacred Stone Camp in the northern tip of the Standing Rock reservation. This is the point where the Dakota Access Pipeline (DAPL), currently under construction, comes closest to current reservation borders. This week 200 people moved onto the land claimed by Energy Transfer Partners, setting up their winter camp in the path of the planned pipeline.
In response, Energy Transfer Partners said the people were trespassing, saying "lawless behavior will not be tolerated."(1) There is no better example of how the "law" can be an institution utilized by the oppressor to legitimize their power. When the settlers first came to kill Indigenous people and steal their land, they declared this land to be "lawless."
The Lakotah Sioux are using eminent domain to claim the land in question as rightfully theirs based on their 1851 treaty with the United $tates government. Cheyenne River Sioux Chair Harold Frazier met with President Obama, as well as the U.$. Attorney's Office to discuss their campaign and the police repression being unleashed on peaceful protestors. Frazier retold one conversation ey had:
Frazier: "How can a non-Indian physically assault an Indian and get away with it?"
U.S. Attorney's office: "Well, that's on state land."
Frazier: "So does that mean if a non-Indian comes to an Indian on Indian land that the Indian could do it back?"
U.S. Attorney's office: "Oh no, you'd go to jail."(1)

Again, the farce that is Amerikan settler law is laid bare before us.
The Standing Rock Sioux Tribe hosted the First International Treaty Council of the Western Hemisphere from 8-16 June 1974. This meeting was honored in 2007 at another meeting where the Republic of Lakotah declared sovereignty, claiming much of the land through which DAPL construction is occurring today.(2)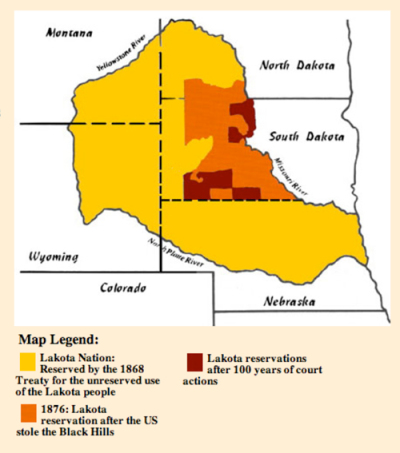 Indigenous people in North America have always been at the front lines of the anti-imperialist movement. They were the first victims of colonialism and emerging capitalist/imperialism on this land. Their continued struggle to reclaim this land is central to a re-civilization of the brutal settler nation of Amerikkka.