CALIFORNIA: Challenges and Reports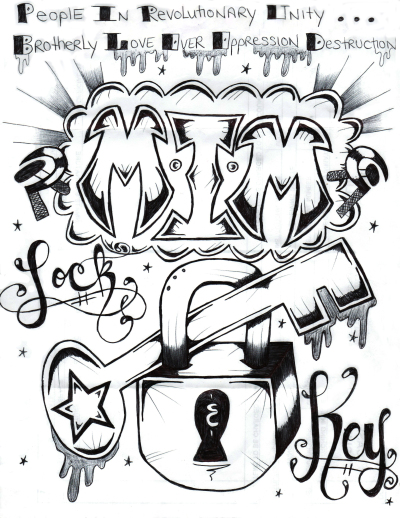 The decentralization of the prison population in California has helped make the voices of the oppressed harder to get out, as county jails step up repression in face of growing prisoner populations. At the Martinez Detention Facility in the Bay Area gang enhancements are being trumped up as a form of national oppression against Latin@s:
"We here, at MDF, Contra Costa County Jail, that are of Latin descent and not southsiders, are being held in Ad-Seg status now since 2010. And now even more unjust treatment is being added to us, gang enhancements just for being housed on this module, even if we don't ask to be housed on this module at time of arrest/booking. Classification, Administration and the District Attorney's office is using this module as an apparatus to get harsher sentences from the courts." - April 2017
Meanwhile, resistance has grown down south at Robert Presley Detention Center in Riverside. A hunger strike began on 13 April 2017. As we go to press updates are a couple weeks old, but we know that about 30 people participated in the strike and that some passed out and were sent to outside medical facilities. The prisoners list 13 demands, including the end of long-term solitary confinement, restrictions on phones/visits and dayroom access.
Within the CDCR we're still seeing the unfolding of contradictions being created by the release of many from the SHU, who were once influential but are now older and less known, into a population that is younger and often in disarray. The Agreement to End Hostilities came out of the SHU almost five years ago, and it remains in a state of uncertainty. Many are still working hard on it, but it has not been universally upheld in these last five years. As a comrade reported in March:
"There were two recent riots here. One on the 3A yard here at Corcoran, the other at SATF Corcoran, on 3C yard. No one severely hurt, but it's hard to organize with situations like that."
There were contradictions between many of the forces behind the original agreement and sectors of the prison population that still need to be addressed. USW comrades in California are still working on these contradictions to push for a more united peace. This should be a theme as we prepare educational campaigns for Black August and the Commemoration of the Plan de San Diego, which should both feed into this September 9th Day of Peace and Solidarity. Send in your reports on these campaigns and the conditions for peace where you are.
Finally, we're getting a lot of requests for info about Prop 57 from readers in California. One comrade recommends contacting:
Initiate Justice
PO Box 4962
Oakland, CA 94605
The latest from CDCR is that if you are eligible you will be hearing from your counselor this summer.
This article referenced in: