Xmas Came Early for MIM(Prisons)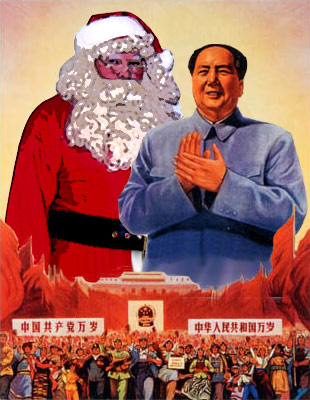 This week MIM(Prisons) received sizeable contributions from both inside and outside prisons. Whether you're looking forward to celebrating Christmas, Hanukkah, Kwanzaa, or Mao Zedong's birthday this month, please consider supporting our work financially.
One time donations are always welcome. But we'd like to recognize the comrades who donated this week as regular contributors. We think it is important to have an anti-imperialist newsletter for prisoners that comes out regularly. To do so we need to have the funds coming in regularly and reliably. It is our regular comrades and supporters that allow that to happen.
So where's our Paypal link? Well, you might have to make a slightly greater effort to donate without utilizing the infrastructure of corporate Amerika. But if you've got Bitcoin, we added our Bitcoin donate button this year. And if you don't think Bitcoin is anonymous enough email us for a Monero address to donate to. If none of that made sense to you, cash is still king, and cash by mail is always useable. If you want to send U.S. postage stamps, we are currently flush in 47¢ Forever stamps, but we always need more 21¢ additional ounce stamps.