XXL, Vibe and others should join lawsuit vs. VA DOC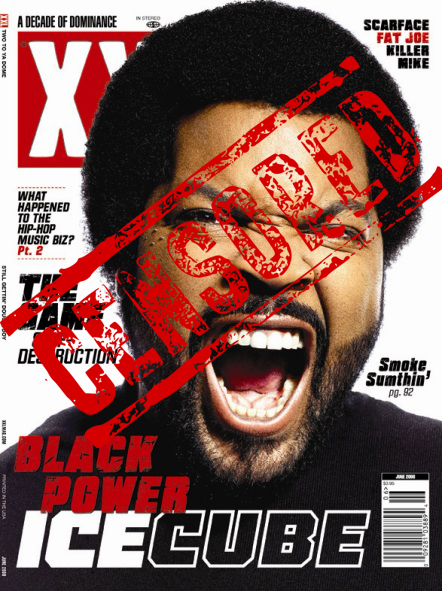 I am writing in regards to the constant discrimination we face here at Red Onion State Prison. We are allowed to order magazines, but when they get here we usually receive a notice stating that the publication has been disapproved. This is very discouraging and has caused me to stop subscribing to XXL and I soon will cancel my subscription to Vibe. These two publications seem to be the most targeted. Out of 12 XXL magazines I only received 7 issues. Out of 14 Vibes I have only received 7 issues. I recently had a King disapproved, but that was the first time since I have been subscribed.
It seems that the same two magazines are targeted at an alarming pace and without any help from the outside they are getting away with it. All of them are disapproved for the same reason and that's for promoting gang activities. These people have no understanding of us or our culture and every Black person is automatically linked and labeled as a gang member of some sort.
I have written both magazines for assistance to no avail, I have received absolutely no response. These companies will accept our money, but won't offer any help. This is a slap in the face to incarcerated individuals. I have every copy of my disapproval notices and I am open to sending them to someone out there so you can see the pattern.
p.s. Once I started pressing the issue of them abusing their power by using the gang activity as a reason for disapproving magazines, they started adding other rules along with the gang rule on why they disapproved the magazines.
MIM(Prisons) responds: Yes, please do send us documentation of this censorship as we are working to get a lawsuit filed against the censorship at Red Onion, and all evidence you can provide will help us in this struggle. For that matter, any prisoners who have copies of rejection notices can send them to us and we will post them on our website at https://www.prisoncensorship.info as part of our Censorship in Amerikkka Documentation Project.
We have already contacted XXL regarding the censorship of their magazine at Red Onion to see if they are interested in working with us in a lawsuit. We encourage everyone to continue to write to XXL to encourage them to defend their right to communicate with prisoners in Virginia. As media that is deemed "Black," XXL, Vibe, Under Lock & Key and many others are being censored as "gang material." But while XXL and Vibe gets in 50% of the time, we are not aware of an issue of Under Lock & Key successfully reaching a prisoner in Red Onion since it became its own publication last year, even though prisoners have documents stating that their subscriptions to ULK are approved. We welcome all who are facing the racist blockade at Red Onion to contact us to join us in this struggle.