Ideas for Uniting in Washington for July 8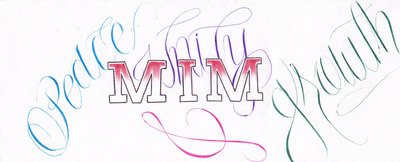 Here in prison, particularly my side of the map in Washington state, there is a struggle for unity amongst the oppressed classes, due to racism and the overall lack of political and class consciousness as a whole. Merging together for the sake of strength and unification in order to combat these oppressive conditions seems bleak; unless the heads of the respective oppressed classes tune back in from their myopic ignorance.
It is not hard to recognize, while we're fighting amongst each other in this pseudo-war to obtain megalomaniac status and prestige - as the elite gang or organization - in the shadows lurk the fascist pigs titillating on our destruction. The time for us to wake up and smell the reality is now, but how do we go about it when egotistical individuals refuse to smell what's real?
Well, someone of level headedness, statesmanship and respect from each and every oppressed group, needs to act as the voice in order for a meeting of the minds to occur. At this meeting/sit-down understandings between groups have to be established, in a manner potently stated by Comrade George, in his book, Blood In My Eye, not quoting but referring to: We need to settle our quarrels and come together on behalf of not just ourselves, but the people.
Washington state, despite its fascist racist cops, is a beautiful place to do time (of course only if you have to be locked up). But don't get it twisted, it's real and heads get busted and sent to the ER just like any other place around the united snakes. I'm saying that to say, the beauty of doing time comfortably in the belly of the beast has to have more of a meliorate feeling in order for us all to coexist, and rid the pigs of their elementary tactic of "divide and conquer."
I am only offering this polemic style dictum as one of many possible solutions to help end the hostilities in the state of Washington; and hopefully to potentially create unity amongst the oppressed classes in an attempt to join the other brothers and sisters of the struggle, across the country held behind enemy lines, who want and seek change in this perpetual system of corruption.
July 8th is right around the corner, so in a brazen fashion, we the oppressed classes/groups of Washington State prisons, need to draw up our own core demands for the pigs to abide by. Or we shall, as the brothers in Cali have, orchestrate peaceful non-violent demonstrations in order to show the prisons and/or facility administration that we're as serious as the threat of a 9.0 earthquake.
At the end of the day, it is up to us my brothers and sisters, especially when the time is ripe and the levels of consciousness/political development around the country in prisons have risen. Ending with a quote from Comrade George: "to expect that someone else will take the full responsibility for our own liberation is suicide."
---
MIM(Prisons) adds: This comrade's call for unity is consistent with the United Front for Peace in Prisons that many behind the bars have been working to build. The first point of the five UFPP Principles is Peace: "WE organize to end the needless conflicts and violence within the U.$. prison environment. The oppressors use divide and conquer strategies so that we fight each other instead of them. We will stand together and defend ourselves from oppression."
As this comrade points out, there are many strategies that will help achieve this peace and unity. The July 8th date that is mentioned above is something prisoner's in California are organizing around. MIM(Prisons) has been working with the USW California Council to develop a list of demands that embody what we feel are minimal requirements to meet basic humyn rights for prisoners in California. We encourage prisoners in other states to take up this task as well.