Cuts in recreations, arsenic in the water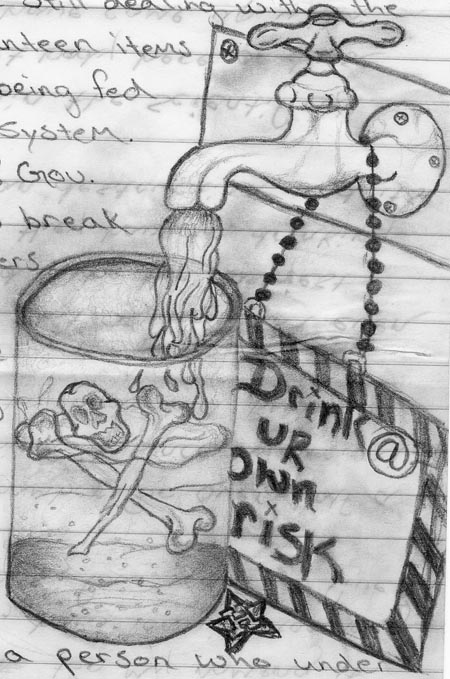 As always I extend my revolutionary love and respect to the comrades of your staff. As things here at KVSP have changed once again like the seasons, I write in to briefly report my captors' activity.
After taking advantage of the economic crises here in the states and boosting all of its institution commissary store product prices sky high, the administrators are taking another path of destruction.
Recently there's been talks of California's budget crises and its effect on its massive prison population. But now 'ol Arnold is letting actions speak louder than words. With a so-called job cut for prisons Correction Officers, prisoners are seeing our little bit of program go down the drain with Amerikkka's stranglehold of the world's bottom class. They have come up with what they call "down days," in regards to a total of four days out of the week where there will be no program at all, due to the so-called lack of staff. This means no yard for most, along with any other program or activity that has to do with one being outside his cell and not working for the prison.
Now I know that by U.$. law these folks are required to give us a certain amount of hours a week for recreational purposes, but with this new budget crisis (or whatever you want to call it) the judge is going to say their arguments of shortness of staff are valid. And to sum it up, they did that just like they took the weights and the family visits for lifers. Hell, they did that just like this prison is feeding its population "arsenic lead" through its plumbing system. They've had a memo on the issue floating around for almost eight months now, but its like the taste only gets stronger. They've admitted that it's there (I guess as a warning) but have done nothing to change it, and we have no choice but to drink it. How about those apples?